Good news! We have started our lunch buffet service on Friday, Saturday and Sunday.
Come and enjoy from 11:00 to 2:30
Mon – Fri: 11:00am – 2:00pm
Sat – Sun: 11:00am – 2:30pm
The FRESHEST Indian Lunch Buffet in Kansas City
Our food is prepared in small batches, which improves quality and freshness for the buffet. Freshly baked nan, vegetable pakoras, and tandoor roasted chicken is rushed hot from the kitchen direct to your table.
Our classic dishes such as Chicken Tikka Masala, Butter Chicken, Chicken Rogan Josh and authentic vegetarian dishes such as Vegetable Korma, Saag Paneer and Aloo Gobi, are rotated on our buffet.
Some of our newest creations such as Seva Colors, Seva Squash, Trial Fish as well as lean and light options, will be found nowhere else in Kansas City. Please do not end your adventure without sipping a cup of our chai tea.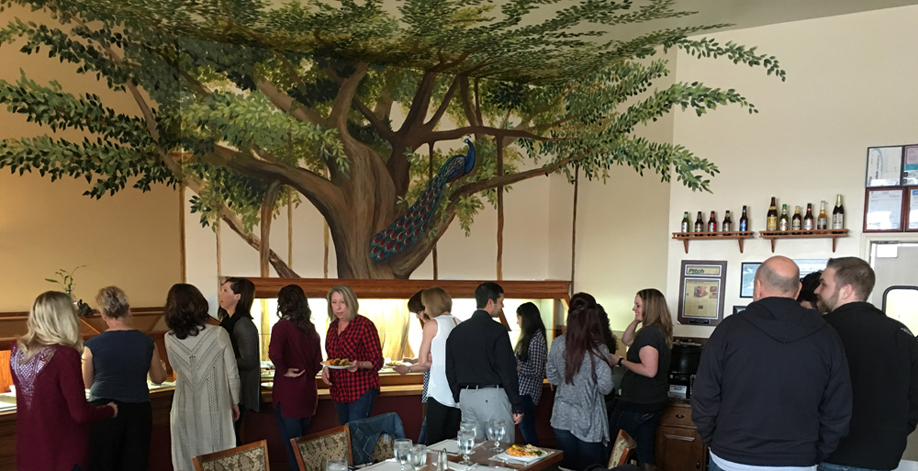 Lunch:
Mon – Thu: 11:00am – 2:00pm
Fri – Sun: 11:00am – 2:30pm
Lunch Buffet on Friday, Saturday, and Sunday!
Dinner:
Mon – Sun: 4:30pm – 9:00pm
Closed for:
4th of July, Thanksgiving, Christmas Day, and the morning of Vaisakhi parade.